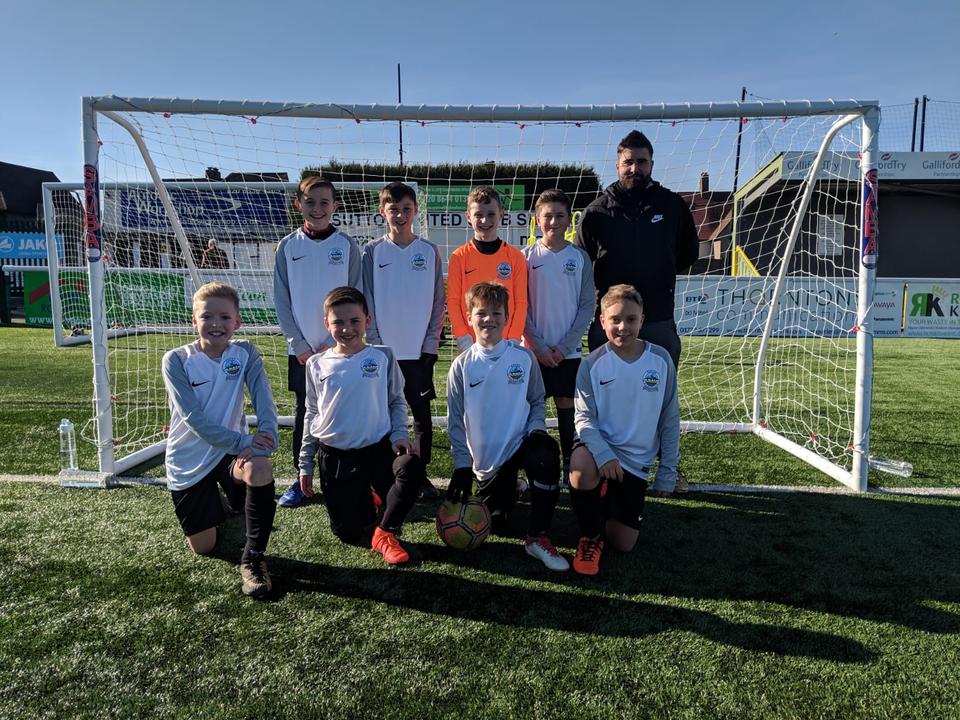 Temple Ewell school represented Dover Athletic Football Club at the National League Trust Southern regional tournament at Sutton Utd FC on Thursday 14th February.
On a glorious day the boys had to play against sides from Bromley, Hampton and Richmond, Welling and Slough. The team, made up of 4 year 6s, 3 year 5s and a year 4 competed in a year 6 competition and more than held their own. They were handed a tough first game against a very talented Welling side, and managed to come away with a 0-0 draw. They lost the next game 2-0 to a strong Bromley team, before unluckily losing 1-0 to Slough in a game where they were on top for most of it. Finally they drew 1-1 with Hampton and Richmond levelling with an absolute screamer from Owen.
The boys, wearing the Dover kit, together with their coach James Lecarpentier and the many parents that travelled had a fantastic day out in the sunshine.
They will be back to compete in the Dover round next year for the chance to represent the club again.