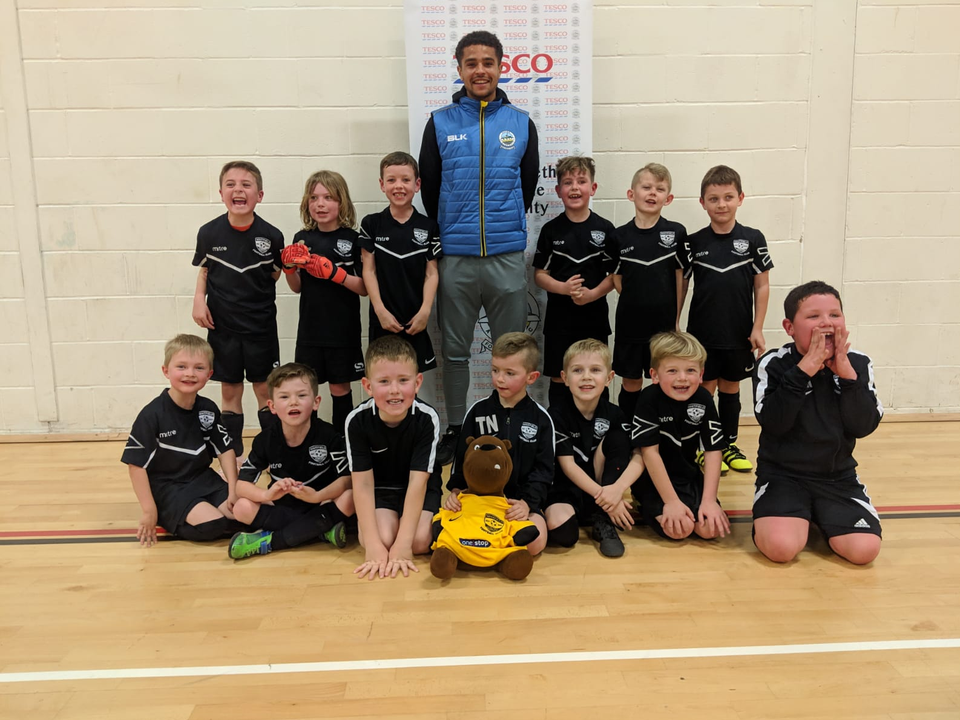 Whitfield Juniors Under 7s got a fantastic surprise as Dover Athletic's Jamie Allen dropped into their training session on Tuesday night. Pat Sutcliffe, (Community Development Officer for the Dover Athletic Community Trust) ran a fun training session, and centre forward Allen popped along to help out. He entertained the youngsters by showing them some skills, before joining in with games and finally handing out the player of the session award.
Andrew Nixon, manager of the Whitfield team said, "The boys were buzzing. It is a great experience for them to have someone like Jamie attend one of their training sessions. They have loved every minute."
Dover Athletic Community Trust has been set up to offer sports and Community activities within the Dover District and beyond. They will be setting up a variety of initiatives in schools and communities in the next few months.