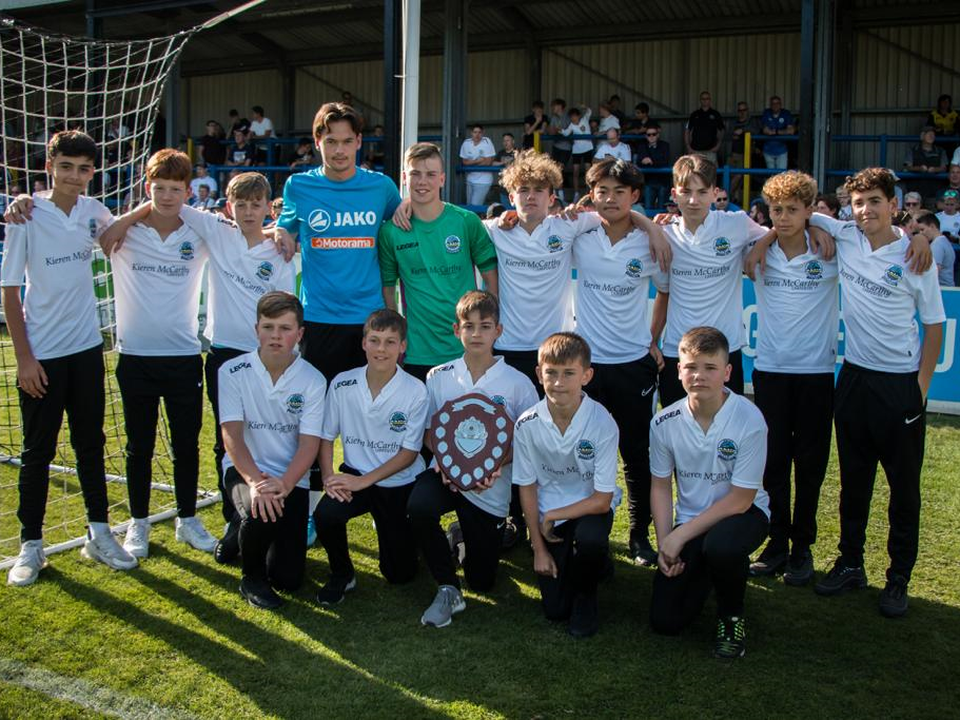 Dover Athletic U13s league winners from last season were given a warm welcome to Crabble on Saturday by the Dover Athletic Community Trust. The boys won every league game last season on their way to the league title and were warmly welcomed at Crabble to parade their league Trophy in front of the Dover fans at half time.
Club captain Kev Lokko stopped for a photo, and centre forward Alfie Pavey joined part of the parade and stayed with the team for a photo. Club owner Jim Parmenter took time out to say hello and welcome the boys to the ground before the team took their places as ballboys for the game against Chorley.
Now the U14s the boys have opened their account well this season scoring double figures in both league outings so far.