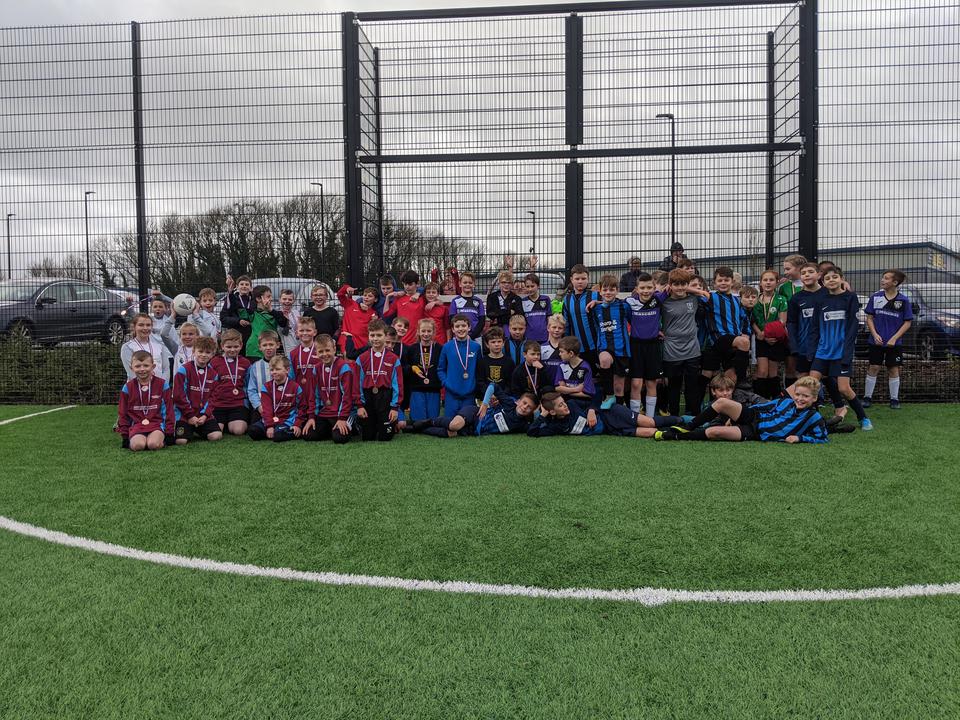 Dover Athletic Community Trust 6 a side competition
Dover Athletic Community Trust's leg of the National League U11 cup went ahead despite the awful weather conditions this week thanks to a generous offer from the new Dover Leisure Centre to host the event. The constant rain had made a mess of the community pitches at Crabble, but the Leisure Centre stepped in to save the day – and the tournament for over 100 children from 9 different schools from across the district. The schools represented were Sandwich Juniors, Temple Ewell, White Cliffs, Vale View, Aycliffe, River, Whitfield, Lydden and Cartwright and Kelsey.
There was some fantastic football played and the girls' competition ended first with Whitecliffs College Academy for the Arts winning the competition and going on to represent Dover Athletic Football Club in the next round of the competition which will be held at Sutton United. The winners of that tournament will represent the Southern region at a National final held at Wembley Stadium before the play-off final next May.
The mixed team competition will be completed on the 7th December with River and Temple Ewell School contesting the final at Crabble.